Hellllloooooo everyone!
As you've probably noticed - the blog has undergone some big renovations! For one thing, we are no longer "Hawaii Meets Europe," but instead we've renamed the blog simply "The Graefs." Even our blog web address is different (www.thegraefs.blogspot.com)! We thought it was probably time we do this since our beloved "Hawaii Meets Europe" name wasn't as appropriate anymore as we are no longer gallivanting across Eastern Europe (although you can definitely still read about those adventures on the blog
here
!). The blog has evolved into more of a "life and family" piece that highlights the wonderful things that God does in our everyday lives - in big and small ways - and so! We hope that this new name doesn't throw people off, but don't worry, this should be it!
That being said, here are a just a few pictures from our weekend married couples' retreat last week! It was a wonderful time of growth for David and me, and we were actually really surprised at how challenging the weekend ended up being for us as a couple! God used it to stretch and grow us though, and we are so thankful for the opportunity we had to go.
Into Michigan!
This is a little baby turtle that I had David rescue from the middle of the road!
Our cute cottage which we shared with three other couples
The beautiful lake (and the dock that we weren't allowed to go out on)
So beautiful! It had us reminiscing about Lake Ann :)
Another angle of our cottage. We stayed in the room at the top there!
Heading up to where the sessions were
Gull Lake Ministries
David made a friend
There was a piano! We enjoyed that very much!
Foosball was VERY popular with the guys
Well, there's a little sample of pictures from our time at Gull Lake with our Sunday School group! We really enjoyed the speakers, Mr & Mrs. Smiley, and are enjoying reading one of their books: "Do Your Kids a Favor, Love Your Spouse!"
So blessed to be in this community of fellow believers!
That pretty much wraps up this little update! Below we've listed some of our upcoming and current prayer requests - although I'm pretty sure most of you can guess what they are right about now!
Thanks for stopping by!
David & Randie Megan
Prayer Requests:
- Yep, you guessed it! Please pray for all of us as Baby Graef prepares to enter our world and life (in just a couple of weeks more or less!)! We are pretty much all set and ready for her (as far as we know)! Today we spent the majority of the day completely rearranging our little studio to accommodate all of the additional baby furniture we've collected over the weeks and months! Thankfully everything fits!!! We have a routine prenatal appointment tomorrow, which hopefully goes well and has no surprises (last time an unexpected tetanus shot was involved...ugh!). Randie Megan hasn't had any signs of labor yet, and sometimes feels as though she will be pregnant forever... Please pray for a safe and smooth delivery, and a healthy, happy baby girl!
- In the next couple of weeks David is going to be taking a CLEP exam in the area of college math so that he can skip the math course required for his degree. Passing will allow him to have an even lighter load in the fall and be able to keep his full time work hours at the valet company. Please pray that all the details for the exam are worked out and that he passes with flying colors! He has been studying pretty much everyday for it since school got out!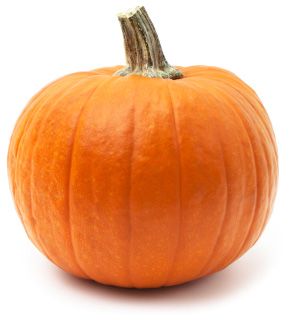 Baby Graef
38 weeks (on Wednesday)
Size of a Pumpkin!